You may be thinking that this website being about pickling and preserving, "how does that involve mustard?".
Mustard is a pickle, in this case, a condiment like a tomato ketchup or brown sauce. Essentially mustards are pickled mustard seed and they can come in a variety of different blends from simple dijon mustard that is just three simple ingredients to spiced or honey mustards that bring in other flavours.
What may seem a simple condiment can have multiple different iterations.
First of all mustard seeds come in multiple varieties, black, brown, yellow (sometimes called white) and then depending on the type of mustard you want they can be left whole, cracked or ground into a powder which affects the intensity and flavour.
The is the acid element which could be cider vinegar, wine vinegar, white vinegar among others or the mustard can be lacto-fermented producing its own flavours and funkiness in itself.
Let's take a look at how to make our own mustard and what is involved.
Making A Basic Mustard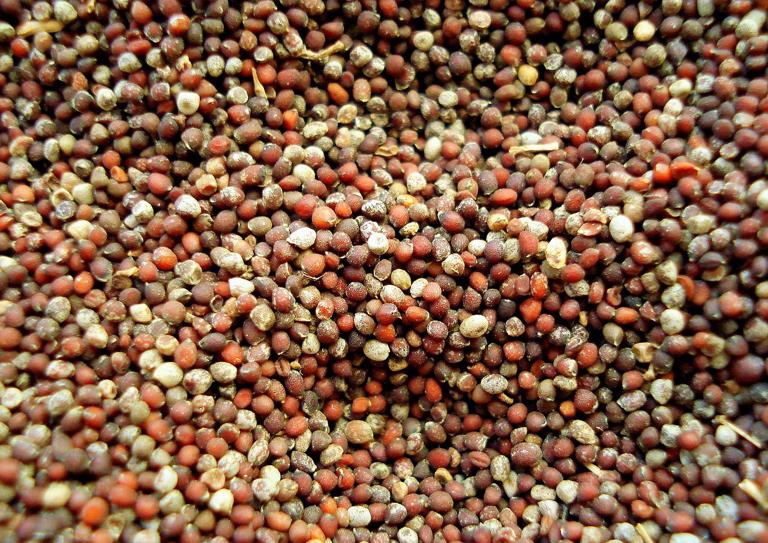 In its simplest form mustard is just a mixture of mustard seeds, vinegar and water with a little salt.
As for pickling mustard seeds, the process doesn't take long but the time in the jar can be considerable. Around 4 weeks is about right to open a jar of homemade mustard and for the flavour and acidity to have mellowed.
Making mustard requires vinegar to penetrate the seed and for flavours to mellow and this require time. Often homemade mustard can be slightly bitter or too acid if it hasn't had a chance to mellow after being packaged in jars.
The first thing you will need to source for this basic mustard is the mustard seeds. Yellow mustard seeds are the most popular choice and most widely available.
The next ingredient you need is vinegar and a nice flavourful vinegar like cider vinegar is a good choice. You can, of course, experiment with other kinds of vinegar just make sure the acidity is over 5%.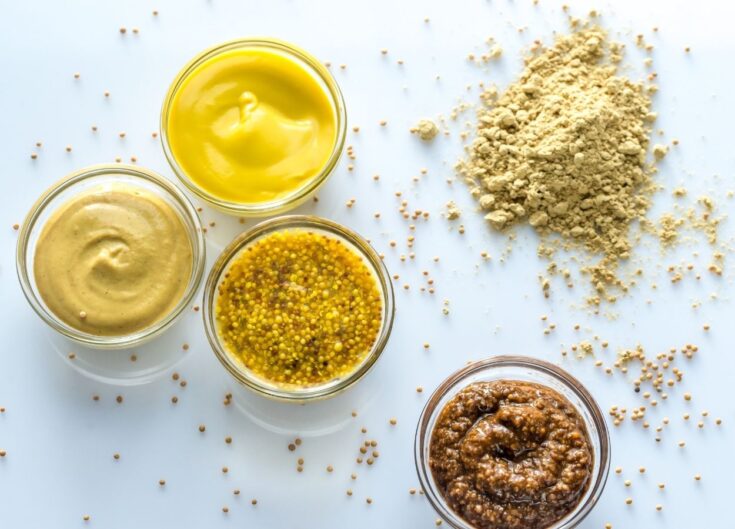 Yield:

2 - 3 Half -pint Jars
How To Make Mustard
Total Time:
14 days
20 minutes
A really simple basic mustard recipe that you can tweak to your hearts content
Ingredients
1/2 cup Yellow Mustard Seeds
3/4 cup Cider Vinegar
1/3 cup Water
1tsp Seasalt
Instructions
In a container with a cover add all the mustard seeds, vinegar and water. Cover with the lid and allow to steep for 48 hours.
The next step is to blend the mustard into a fine or coarse paste depending on your preference. In a blender or food processor add the mustard and vinegar mixture and pulse in the blender a few times for a coarse consistency. Pulse longer to get smoother mustard. Add the salt and mix in seasoning to taste
The mustard can then be added to clean, sterilised jars and sealed. Leave for 2 - 3 weeks before using. If you want to store the mustard for longer than a few weeks in the fridge you can process the jars in a hot water bath.
Nutrition Information:
Yield:
40
Serving Size:
1
Amount Per Serving:
Calories:

3
Total Fat:

0g
Saturated Fat:

0g
Trans Fat:

0g
Unsaturated Fat:

0g
Cholesterol:

0mg
Sodium:

35mg
Carbohydrates:

0g
Fiber:

0g
Sugar:

0g
Protein:

0g
That is it, making mustard is really that simple. The next step is the variations and customising.
How To Adapt A Basic Mustard?
As you can see making basic mustard is really simple. It is now up to you to work in the flavours and ingredients you want.
You can start adding herbs, spices and other ingredients to really put a stamp on your mustard.
Lemon & Fennel
Garlic & Paprika
Basil & Caper
These basic combos can be blended in with the mustard and create so many combinations that you can't get anywhere else. This is before you have even considered using different vinegar, mustard seed blends or adding sweeteners like honey.
How Long Will Mustard Last?
If you intend to keep the mustard you make long term you will want to seal the jars and then process them in a hot water bath.
The vinegar in the mustard preserves it and by processing the jars they can be stored in a cool, dark spot like a cupboard or drawer for up to a year or more with no problem.
If you are not processing the mustard then treat them like a refrigerator pickle and store in the fridge after putting the mustard in jars, they will easily last a month or more.