Tomato ketchup is one of those things you don't really think to make. The stuff you buy in the store is so ingrained into your taste buds that you might find it hard to think that making your own tomato ketchup will ever be as good. This is one of those recipes you just have to try, give it a go once and you will be surprised at just how good homemade tomato ketchup can be.

Store Cupboard Ingredients To Make Tomato Ketchup

You may think that tomato sauce is going to use a whole load of tomatoes. The truth is that a glut of tomatoes is great for making ketchup but I do not often have access to large amounts of tomatoes. If you grow them yourself you might have a decent amount but I don't. This is the reason I use tomato puree.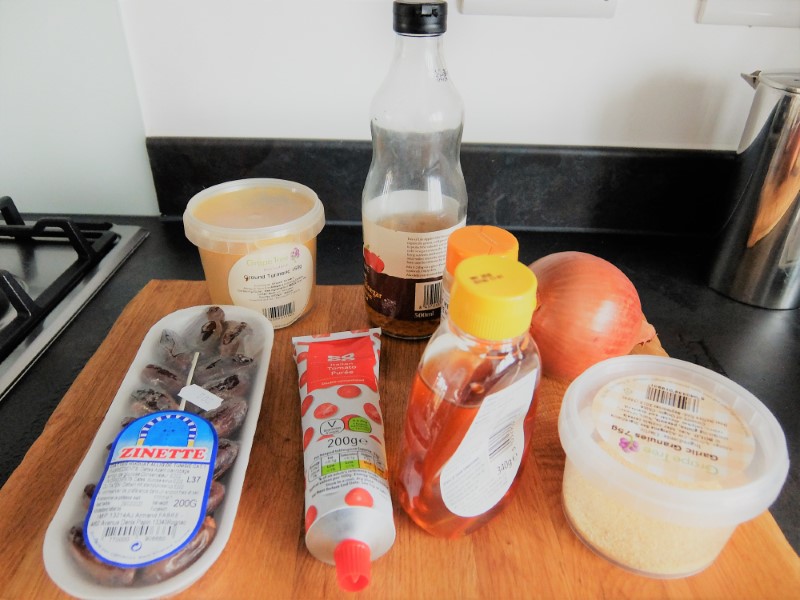 Tomato Puree

Tomato puree take out a huge amount of work when it comes to making tomato sauce. Tomato puree is made by removing the skins and seeds of the tomatoes and cooking them down into a paste. This is something we would have to do ourselves with fresh tomatoes so a large amount of work has been done for us.

Is Tomato Ketchup A Preserve?

Most definitely, tomato ketchup is a condiment which has vinegar and sugar working together as natural preservatives.

In tomato ketchup we have almost as much vinegar as tomatoes. Along with this sugar is used which is another preservative as it draws water out of cells. The amount of sugar in this recipe is actually quite low compared to most ketchups and comes primarily from the dates which are often preserved in glucose.

Is It Worth Making Tomato Ketchup?

We all know a love store bought ketchup, everyone knows what it tastes like and what it goes on. So, is it worth the bother of making your own?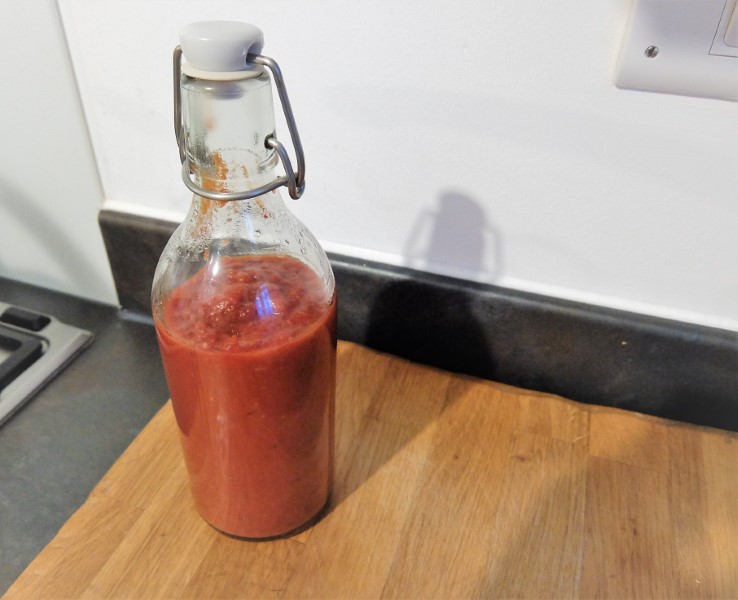 Yes, every once in a while I like to make my own tomato ketchup. People love it when you get out a nice bottle of homemade ketchup and when they taste it they usually ask for the recipe so give this one a try.

Tomato Ketchup Recipe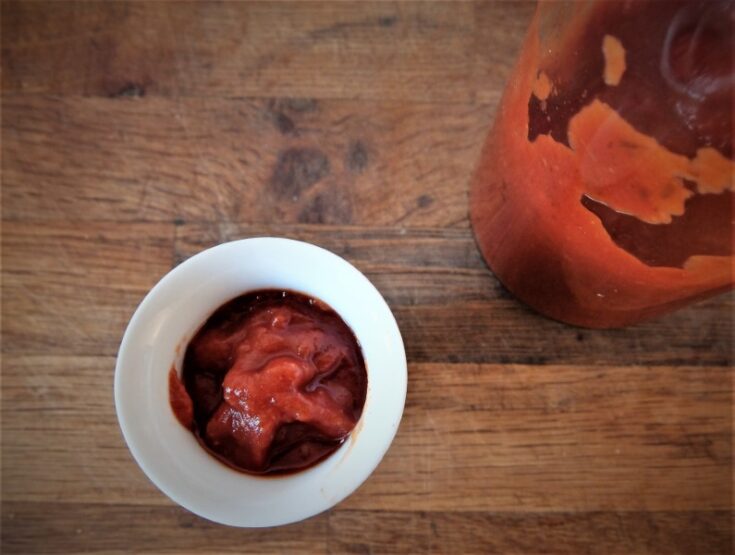 Yield:

1 x half-pint / 500ml bottle
How To Make Tomato Ketchup
A simple but delicious homemade ketchup. If you are going to bother making your own ketchup then this is a real winner.
Ingredients
1 tube Tomato Puree
140ml Cider Vinegar
200g Dates (pitted)
2 tbsp Honey
1 Onion (finely diced)
1/2 tsp Salt
1/2 tsp Garlic Powder
Small Pinch Cayenne
Small Pinch Turmeric.
Instructions
Begin by coarsely chopping the dates after removing the stones.
In a heavy-bottomed pan heat 250ml water and add the cider vinegar, chopped dates and honey and bring to the boil. Simmer for a few minutes and then remove from the heat and cover. Leave for an hour or so.
After an hour the dates will have softened slightly. Stir in the tomato puree, onion, garlic, salt and spices. Bring to a simmer over low heat and simmer for 30 minutes. Take care not to scorch the ketchup as it reduces down, add a little water if required.
After the tomato ketchup has been simmered for 30 minutes thoroughly blend until you have a smooth consistency. The tomato ketchup can be passed through a sieve (food mills are particularly good for this) if you like but I do not find it necessary.
Transfer the ketchup into a sterilised airtight glass jar or bottle and allow to cool. Keep in the refrigerator for up to one month.
Recommended Products
As an Amazon Associate and member of other affiliate programs, I earn from qualifying purchases.
Nutrition Information:
Yield:
30
Serving Size:
1
Amount Per Serving:
Calories:

29
Total Fat:

0g
Saturated Fat:

0g
Trans Fat:

0g
Unsaturated Fat:

0g
Cholesterol:

0mg
Sodium:

42mg
Carbohydrates:

7g
Fiber:

1g
Sugar:

6g
Protein:

0g
How Long Will Homemade Ketchup Last?

This recipe makes a ketchup that will keep for a month or so. There is quite a large amount of vinegar that prevents spoilage. Keep it in the fridge after making and it will be good for a month.

It is so delicious though that it shouldn't be around for that long!