Melon or cantaloupe is unusual for making jam, it is not the sort of preserve you can expect to buy in a store so it is well worth the effort of making yourself. This melon jam recipe includes a mellow hint of vanilla and pairs well with sweet foods like ice cream or pancakes just as well as it does with cheese and crackers.
I like to macerate the diced melon in sugar to draw out the juice and keep the melon cubes in the jam. The Ball Book of Canning & Preserving has a similar recipe that mashes the fruit but I personally prefer having little pieces of melon in the jam.
The recipe below requires just 1 large melon to make 3 half-pint jars but you will need to use pectin to get the jam to set as all melons are low in pectin.
I would suggest Cantaloupe or similar orange-fleshed melons for this recipe. Watermelons have too high water contents to make it worthwhile.
Jam Consistency
Most melons are not that acidic and don't have much pectin. In this recipe, we have acidified the melon with lemon juice and this contributes to the jams ability to set, we still need pectin.
Pectin comes in liquid or powdered form and ensures that the melon combines with the sugar and acid to form a good gel. You can omit the pectin from this recipe but you will end up with more of a melon syrup than a jam.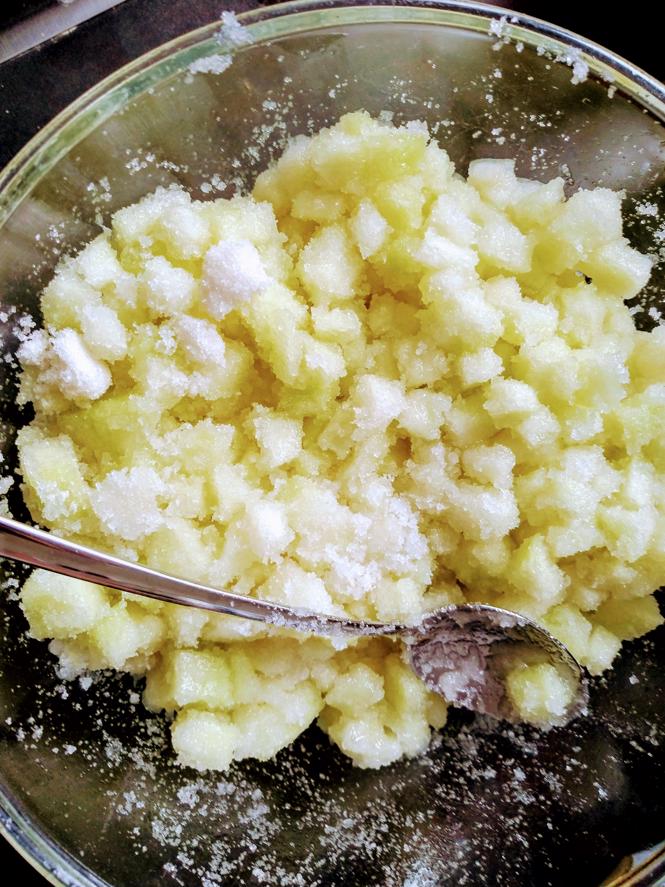 Melon & Vanilla Jam Recipe
This recipe will yield 3 – 4 x half-pint (250ml) jars.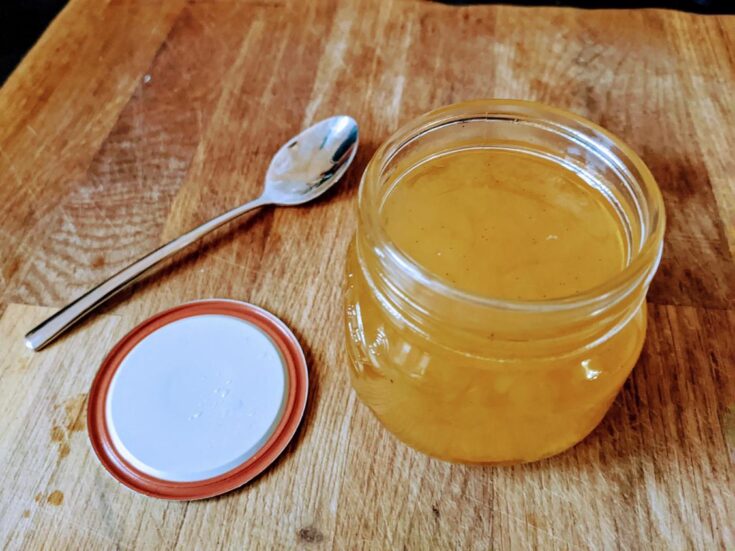 Yield:

3 - 4 half-pint / 250ml jars
Melon & Vanilla Jam
A smooth and delicate melon jam that's great on toast, pancakes or with savoury cheeseboards and cured meats.
Ingredients
1kg / 2.2lb Orange-fleshed Melon or Cantaloupe
900g / 1.8lb Granulated Sugar
1 Vanilla Pod
125ml Liquid Pectin or equivalent of powdered pectin
Instructions
Deseed, remove the skin and cut the melon into 1 - 2 cm size cubes. Place in a bowl and mix in the sugar so all the melon is coated. Leave the melon to stand for around 4 - 5 hours, stirring every so often.
After at least 4 hours the juice of the melon will have been drawn out. Pour the juice into a pan and reserve the melon chunks in a bowl.
Begin to heat the melon juice in the pan along with the vanilla pod that has been cut in half lengthways and the seeds scraped out. Bring to a simmer and reduce by around half. Add the melon chunks to the juice and bring to a rolling boil.
Prepare a hot water bath and carefully place the cleaned jars in it. Bring to a simmer and then remove the jars when ready to fill.
Boil the melon jam until it reaches 105°C / 221°F. Stir in the liquid pectin or follow the instructions for doing so and perform a wrinkle test to check the jams set. Boil for another 5 minutes if the setpoint hasn't been reached and test again.
Once the jam has reached setting point ladle into the still-hot jars. Add the lids and bands and screw on until just tight. Process the jars in the boiling water bath submerged by at least 1 inch for 10 minutes, starting the timer when the bath reaches a boil.
After 10 minutes remove from the heat, allow the jars to stand in the boiling water bath for 5 minutes and then lift out with jar tongs. Allow to cool to completely.
Recommended Products
As an Amazon Associate and member of other affiliate programs, I earn from qualifying purchases.
Nutrition Information:
Yield:
20
Serving Size:
1
Amount Per Serving:
Calories:

215
Total Fat:

0g
Saturated Fat:

0g
Trans Fat:

0g
Unsaturated Fat:

0g
Cholesterol:

0mg
Sodium:

19mg
Carbohydrates:

56g
Fiber:

2g
Sugar:

48g
Protein:

1g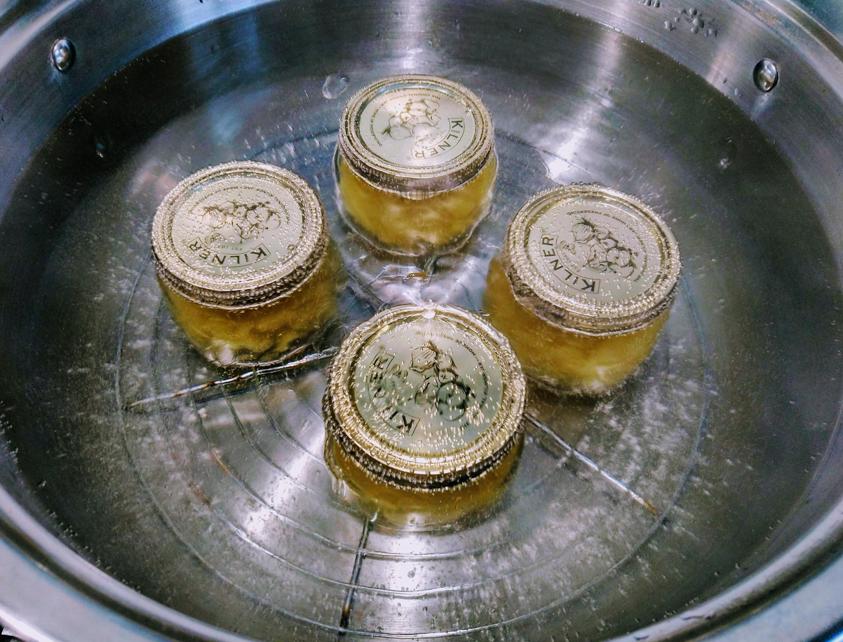 Melon Jam Variations
I love the combination of melon and vanilla in this recipe. It is subtle and smooth but if you are looking for something a bit more punchy and firey then try a melon and ginger jam.
Melon & Ginger Jam
To make a melon and ginger jam omit the vanilla from the recipe above take a thumb-sized piece of fresh root ginger and finely slice it. Tie in a piece of cheesecloth and add the bagged ginger when you add the melon and simmer. Remove the cheesecloth bag with the ginger before ladling into jars.
How To Use Melon & Vanilla Jam
This jam works well on sweet and savoury dishes. I like spooning it over hot pancakes or spread on warm toast. It also goes well with soft cheeses and charcuterie.
How To Store This Jam
Keep the sealed jars in a cool, dark place for up to a year. Once opened, store the jam in the refrigerator for around a month or so.